5N/6D - Luxury Kashmir Tour Package
Srinagar, Kashmir
(776 Reviews)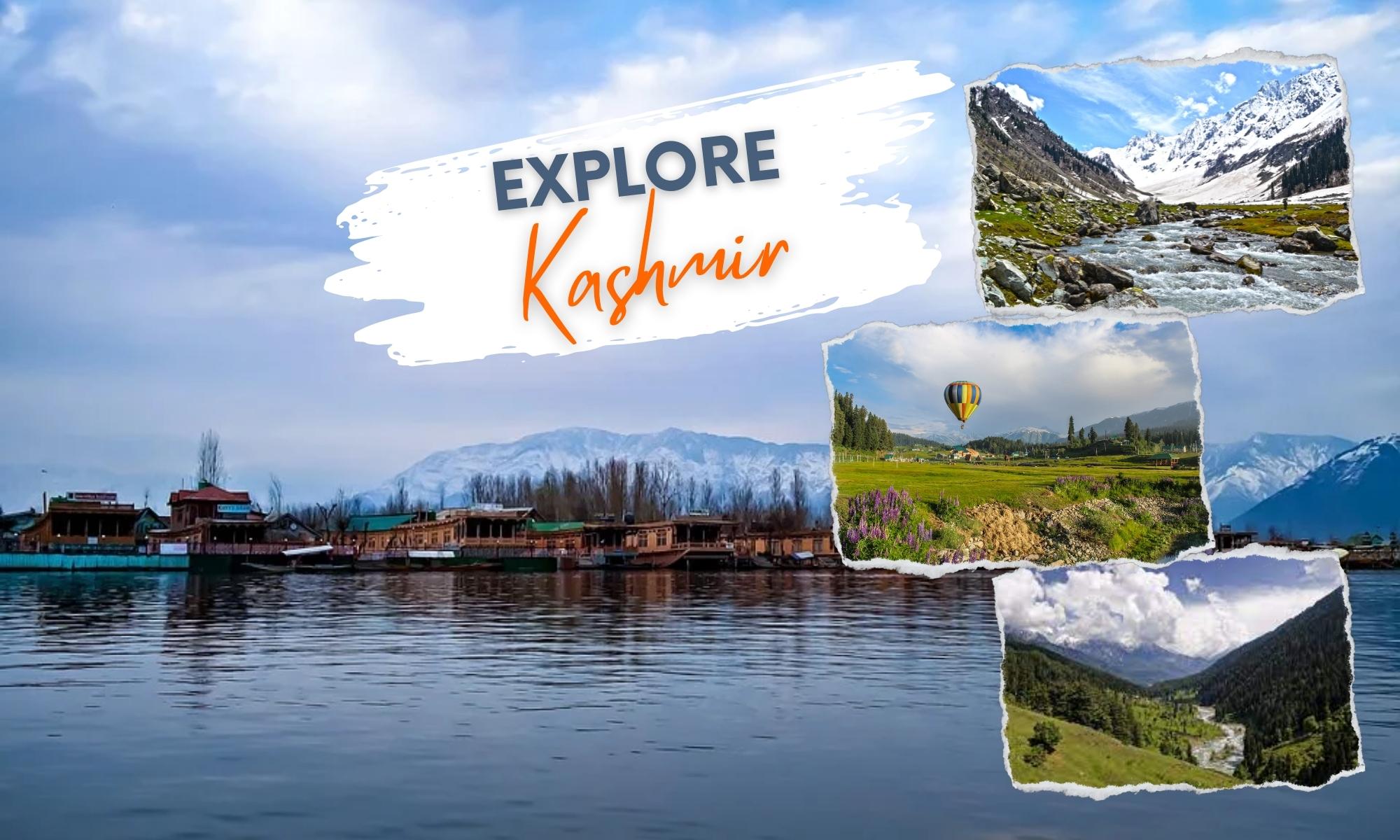 6 Days
Wifi Available
Feb '22 - Jul '22
Min Age : 10+
Pickup : Airport
Description
Kashmir is one travel destination that is on the wish list of every nature lover, adventure enthusiast, peace seeker as well as explorer. The scenic destination is adorned with the lush green valley, colourful meadows, dense forests, majestic glaciers, shining lakes, snow-capped mountains and beautiful landscapes which makes it an ideal holiday destination for all kinds of travellers.
Apart from its exotic beauty, the place is also known for its Mughal-era architecture, rich culture and boutique houseboats. The summer capital is also a shopping hub and adventure land.
Our 5 nights 6 days Luxury Kashmir trip covers popular destinations in Kashmir including Srinagar, Sonamarg, Pahalgam and Gulmarg. Each destination and each sightseeing location in our itinerary is designed to charm you and make you want to come back to this place again and again.
So wait no more and get in touch with us to find out in detail about our Luxury Kashmir tour itinerary.
Inclusions
Accommodation
Meals
Transport
Sightseeing
Exclusions
Flights
Entrance Fee
Guide Fee
Any Private Expenses
Itinerary
Day 1 - Arrival Srinagar
On your arrival at the Srinagar international airport, we will welcome you and from where you will be escorted to your houseboat/Hotel. It will be a 35-minute drive which will introduce you to the city. Along the way you will pass through the heart of the city and drive over Abdullah bridge which connects the banks of the Jhelum River. On the way you will also come across the market of Dal Lake (regionally known as Dal gate) Leading you towards the famous Dal Lake. Check in to your hotel. Dinner overnight in Srinagar Hotel.
Day 2 - Srinagar – Gulmarg – Srinagar (60 kms/2 hrs)
After Breakfast Enjoy a picturesque drive to Gulmarg, the Meadow of Flowers, 2730 mts above sea level Gulmarg offers spectacular views of snow-capped mountain peaks, conifer forests and green meadows; it is home to the highest 18-hole golf course of the world. Arrive & enjoy a Gondola ride at your own cost (Gondola ride is subject to weather conditions) to Khilanmarg (1st Phase) for a breathtaking view of Nanga Parbat. One can opt for gondola cable car ride for 2nd level too on direct payment basis, subject to availability and weather conditions. Dinner overnight in Srinagar hotel.
Day 3 - Srinagar – Sonmarg – Srinagar (85 kms/3 Hrs)
Morning after breakfast proceed for full day trip of the majestic mountain resort of Sonmarg. The route towards Sonmarg takes us on a picturesque country side drive, where we will come across rolling hills, green forests, clear water streams and blooming rice fields. We will zoom past the town of Kangan which handles all the local needs of this region. From Kangan, we will drive towards Mammar, famous for its trout farm and stopover for a warm cup of tea before we head towards Sonmarg. We will once again alight from our vehicles at the tourist spot of Gagangir. The spot is built in the middle of the river Sindh and looks like an island with snow glaciers covering one or the other spot. In Sonmarg we will take a 3 hour walk or horseback trip to the Thajwas glacier at own cost. Evening drive back to Srinagar. Dinner Overnight stay at Srinagar Hotel.
Day 4 - Srinagar - Pahalgam (96 kms/3 hrs)
Enjoy the morning views of Srinagar while enjoying a delicious breakfast at the hotel and get ready for the most exciting drive of this tour. Though the drive for the day will be a longer one, the enchanting beauty along the route to Pahalgam will keep you engulfed and engrossed with never-ending fun and excitement. On the way to enjoy the Sightseeing of Awantipora after that, leave for Pahalgham. Dinner overnight in Pahalgham Hotel.
Day 5 - Pahalgam Sightseeing/ Transfer to Srinagar
After having breakfast in the hotel, you will get an option to visit the magnificent rocky valleys of Chandanwadi, Aru Valley & Betaab Valley, the Snow Point, which is around 14km from Pahalgham and a lively pony ride as well. However, these activities can only be arranged at an additional cost for which you have to take the cab from local cab stand in Pahalgham! After these visits, in the evening you will be driven back to the Srinagar, check in houseboat, Dinner overnight in Houseboat.
Day 6 - Local Sightseeing and Srinagar Airport Drop
As you wake up today morning, enjoy your breakfast in the scenic vistas of Srinagar and later proceed for a half day trip to Srinagar. Visit the famous Mughal gardens. Mesmerize yourself with the Mughal Gardens of Emperor Shahjahan which include Shalimar Garden, Nishat Garden and Chashm-e-shahi Garden. Later in the afternoon, you will be dropped in time at the Srinagar Airport, to board the flight back to your home.